Attitude Adjustments
Live Life Like a Song
Music is very much at the heart of this Jimmy Buffett-inspired lifestyle. In fact, there's a bandshell for live entertainment right in the middle of the lively Latitude Town Square!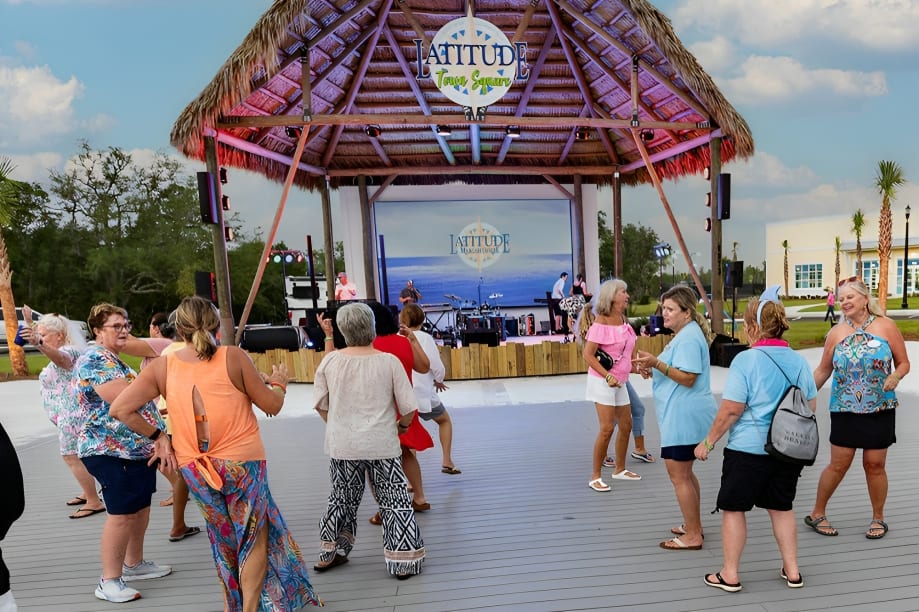 You'll Love Your New Downtown
Our vibrant Town Square will feature an exciting restaurant, entertainment venues, and more. Served up with Margaritaville's authentic, no-worries vibe, the FINtastic dining, recreation, and live entertainment will make this lively downtown the place to be and a golf cart ride away from your new home in paradise!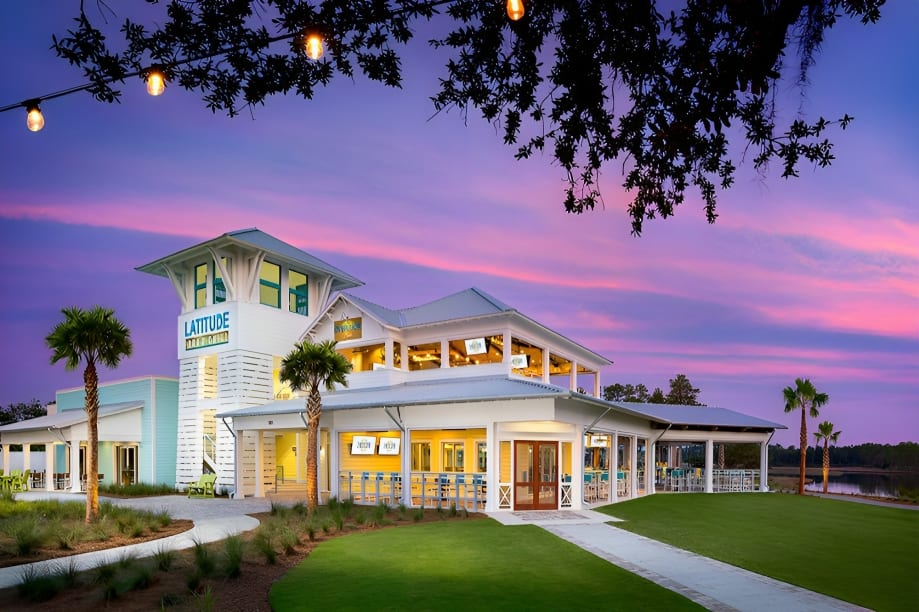 Chill Out, Dine on
Cheeseburger in paradise? Boat Drink? If you have an appetite for great times with good friends, you're going to love living at Latitude Margaritaville!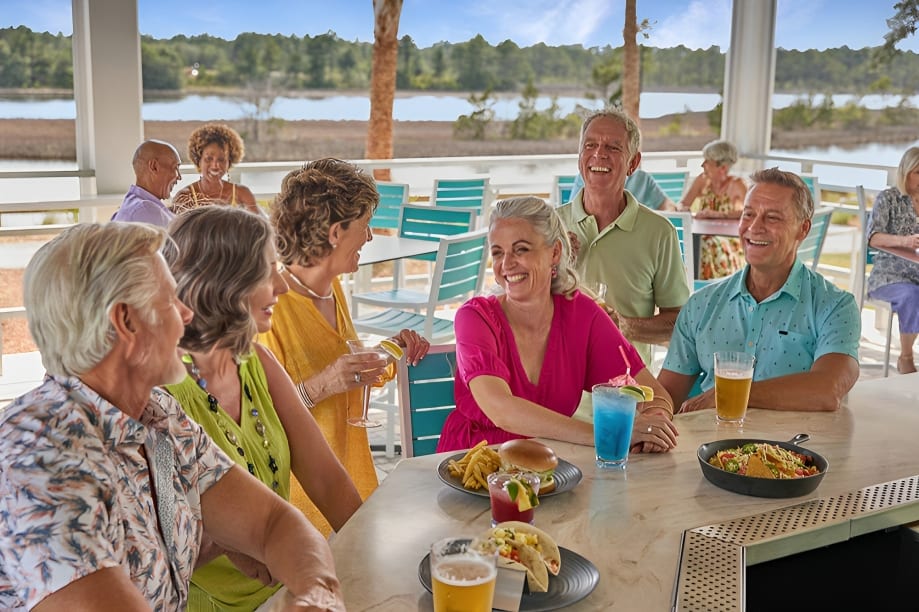 Discover Your Everyday Escape
Discover opportunities for daily fun, fitness, and recreation will include an amenity center with resort-style, social gathering areas, tiki huts, and a poolside bar and grill. The indoor and outdoor athletic facilities will include tennis and pickleball courts where you can engage in friendly competition.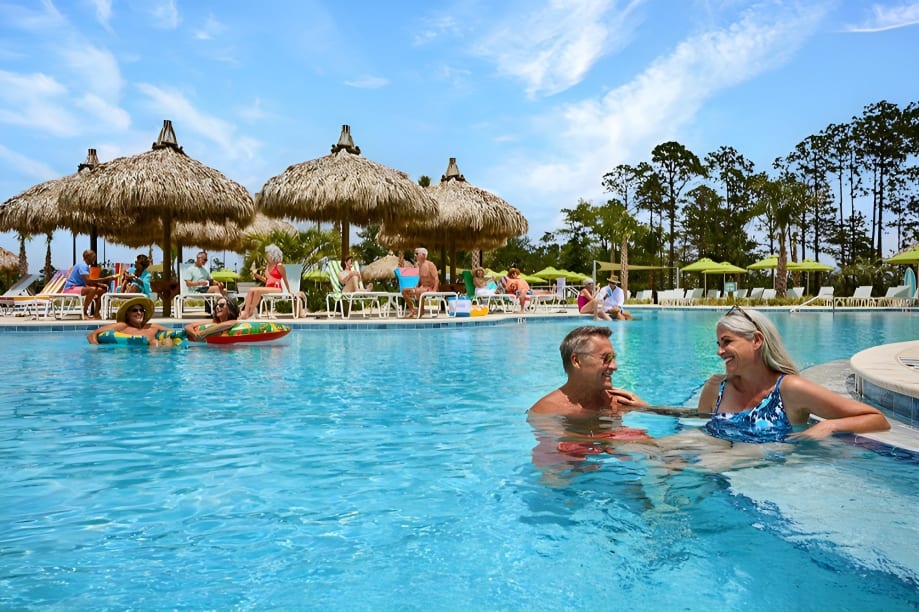 Take in the View
Marvel at the beauty of the views from the Latitude Town Square Overlooking the Intracoastal Waterway adjacent to the planned public marina.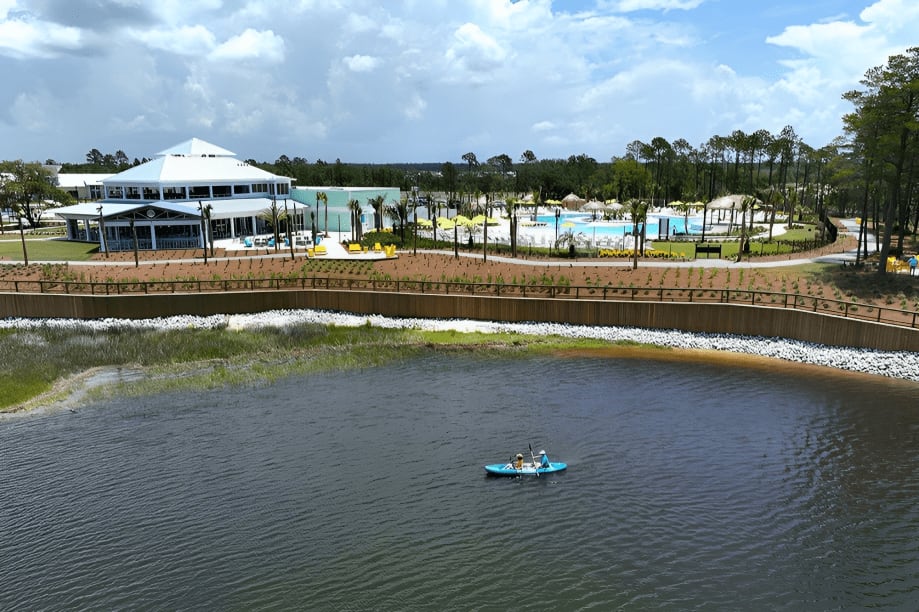 Marina Coming Soon
St. Joe has announced plans for a public marina with both dry storage and wet slips. The marina will be located on the Intracoastal Waterway with convenient access to West Bay, Choctawhatachee Bay, and the Gulf of Mexico. Stay tuned for more details.
World-class Amenities Make Every Day Feel Like an Escape
Latitude Town Square with Bandshell.
Latitude Bar & Chill Restaurant.
2nd Floor Overlook Bar with panoramic views of the Intracoastal Waterway.
Paradise Pool with Beach Entry Cabanas.
Tiki Huts.
Fins Up! Fitness Center.
Planned Workin' N' Playin' Center.
Barkaritaville Dog Park.
Tennis & Pickleball Courts.
Bocce Ball Courts.
Port of Indecision Kayak Launch • Walking Trails.
And more!
New Healthcare Campus Coming Soon!
Exciting news from our partner at Latitude Margaritaville Watersound! St. Joe recently announced a partnership with Tallahassee Memorial Healthcare, Inc. and Florida State University (FSU) College of Medicine to develop a healthcare campus just minutes from Latitude Margaritaville Watersound. In addition to a 100-bed inpatient facility, FSU intends to utilize the campus for research focused on successful aging and senior living technology.